Hello and welcome to my site.  Here you will get a good idea of who I am, what I do and what can you expect when you meet me in person or hire me. Please send me all your questions, booking requests or comments to :  ricardo@ricardosilva.com
I am a Broadcast Designer (slash) Animator
Spanish translation : Desempeño la función de diseñador y animador de gráficas para el cine y la televisión con muchos años de experiencia y ética profesional.
To view some of my previous demo reels please select the "Demo Reel" Category from the pull down menu on the right, otherwise the reel you see in this page should be the last one I have compiled and may not be up-to-date.
Spanish translation : La película que aparece en esta sección es la compilación más reciente que he preparado, sin embargo para ver las compilaciones de demostración anteriores, por favor seleccione la categoría de "Demo Reel" y va a poder apreciar muestras de los trabajos que he hecho durante los últimos años. ¡Que los disfruten!
DEMO REEL
I enjoy doing the design and animation, and I do it for Television Channels, Cable Networks, Production Studios, Movies, Movie Trailers and other broadcast and commercial venues. The work has been rewarding and I have been fortunate to receive two Emmy Nominations for Outstanding Main Title Design in 2001 and 2007 ( IMDb ).
Spanish translation : Me gusta mucho el diseño y la animación sobretodo, y he tenido el privilegio de hacerlo para diferentes canales de televisión, canales de cable, para películas y estudios donde se producen las propagandas, los comerciales y otros proyectos que requieran este tipo de arte creativo, y gracias a la oportunidad que se me ha dado, he tenido la fortuna de haber sido nominado a dos Emmys en la categoría de Diseño de Titulares de Apertura por la Academia de Televisión (ATAS).
In the software development arena I make plug-ins for FCP, Motion and After Effects when I am not animating, so please check my other web site sugarfx.tv for more information.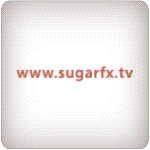 And as a personal interest, I also have a couple of YouTube and Vimeo accounts where I share tips and techniques related to my profession and the tools I use. Please check them out at Estudio Motovisual , C4Dtv and Vimeo
Spanish translation : También me gusta compartir técnicas y experiencias con los programas que uso en diferentes partes del internet, como el canal de Estudio Motovisual o Vimeo, donde podrán encontrar algunos video tutoriales que ojalá le sirvan a todos aquellos que quieran aprender un poco de este arte.

Y por último, los invito a que visiten el sitio de la compañía donde hago los plugins para After Effects, Motion y Final Cut Pro llamado sugarfx.tv.
I use Cinema 4D and After Effects mostly when doing broadcast design, although I have used Nuke for special compositing projects.
I have also used Maya, Lightwave 3d, 3DStudio Max, and in the good old days Electric Image and Form-Z.
For the developing of plug-ins I use Quartz Composer and FxFactory, and for the rest of the usual tasks and work I use InDesign, Photoshop and most of the Adobe programs, as well as Motion, Final Cut Pro, Compressor, Garage Band and many others.
Spanish translation : Las herramientas más comunes que uso son el Cinema 4D para todo lo que es tridimensional y Adobe After Effects para animación gráfica o componer todos los elementos y finalización de la pieza animada. También he usado otros programas y para la creación de mis propios plugins he usado el programa Quartz Composer y otros.
I meet deadlines, have a good sense of humor and a positive attitude, even during changes, corrections, bad renders and software crashes. I know my limitations as well as my capabilities and I wont give you promises when I am unable to fulfill. My day rate is for 8 hours of work and anything beyond that is overtime.
So, what can you expect from me?: In one short sentence : I deliver.
I believe an artist like myself should be a "solution provider" because every design strategy is a problem ready to be solved. Effective and beautiful images are easily created when you have nailed the right solution.
I do have a life after work and I never bring my bad renders home –if you know what I mean  😉
Spanish translation : Las fechas de entrega son las fechas de entrega y punto. Sólo hay que tener una actitud positiva, buen sentido del humor y echar pa'lante como dicen por ahí, para cumplirla. No se puede hacer más de lo que es posible y ningún proyecto lo considero de vida o muerte, pero me aseguro de que lo entrego a tiempo.

Un diseñador gráfico debe saber concretar soluciones creativas a los problemas que pueda tener la imagen de un producto o de mercadeo, y ese es mi enfoque cuando desempeño mi trabajo. Claro está, uno debe estar al tanto en el tema de la moda, la animación, balance, color, contraste y todo lo demás.